Looking for a wireless charging solution for your smartphone? With over 15 options to choose from, here are the best wireless chargers!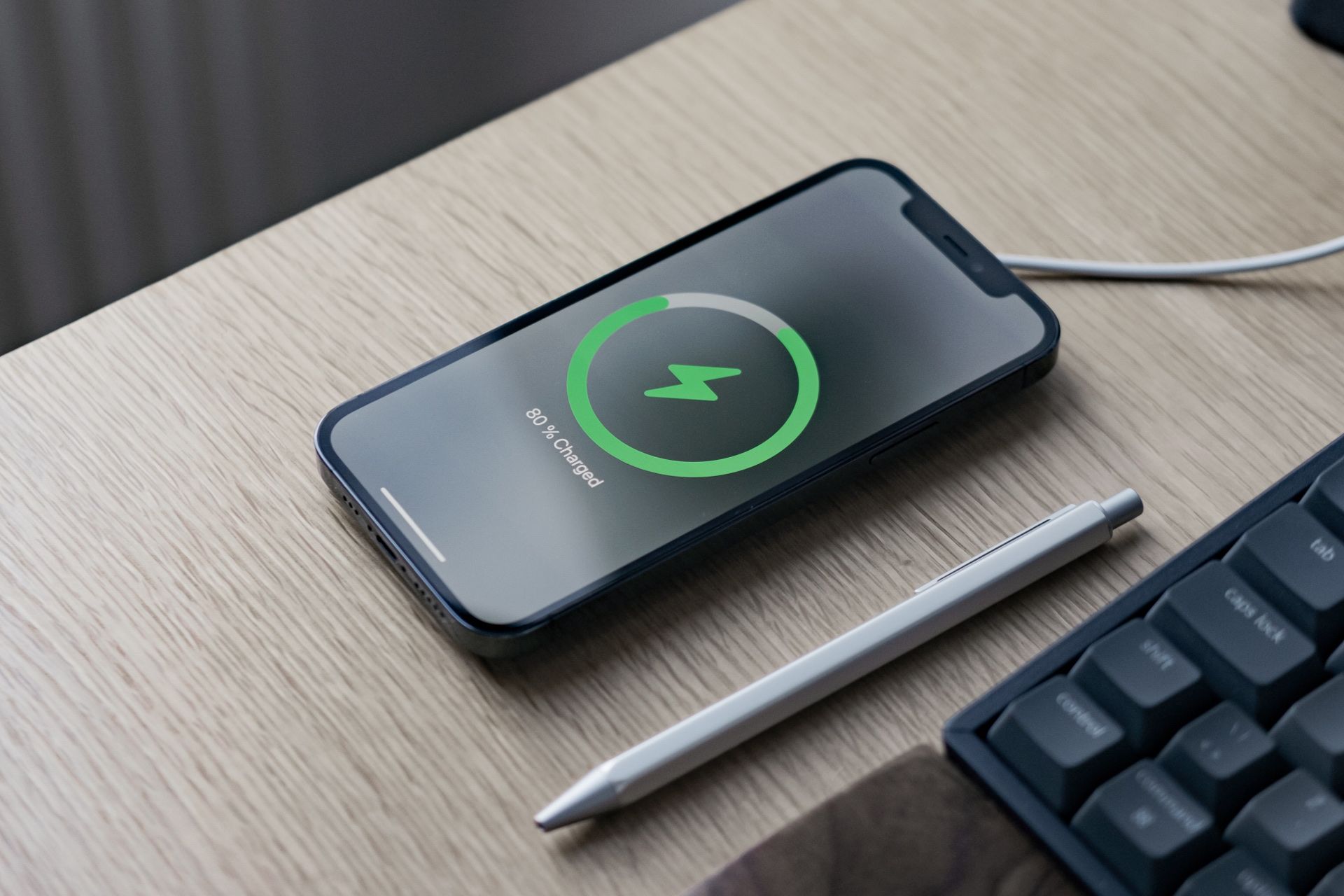 When it comes to charging your smartphone, wireless charging is one of the most convenient options available. With wireless charging, you simply have to place your smartphone on the charging pad, and charging begins without the need for you to plug in any cords or cables. If you're in the market for a new wireless charger, we've got you covered. Here are some of the best wireless chargers for smartphones on the market today, with over 15 options to choose from.
Anker PowerWave II

The Anker PowerWave II Pad is a Qi-certified fast wireless charger that offers 15W max charging. It features effortless charging, anti-slip silicone rings, and smart charging modes for universal compatibility with all Qi-enabled devices, including iPhones, Samsung Galaxy, Sony Xperia, Pixel, and AirPods. There are two variants of the product available: Charging Pad and Charging Stand.

Logitech 10W Qi Fast Charge Wireless Charger

This is the Logitech 10W Qi Certified Fast Charge Wireless Charger Stand that provides 9W of fast charging power to Samsung phones and 7.5W of fast charging power for iPhones. It has a compact design, fits neatly on a desk, table or nightstand, and has a charging LED indicator. It is case compatible and has built-in safety mechanisms like overcharge, overheats protection, and foreign object detection.

Courant Catch 3

Stylish and Premium Option

The Courant Catch 3 Belgian Linen Wireless Charging Station is a stylish and high-end wireless charging station that is custom-made to elevate tech to a new design level. It is made of high-quality Belgian Linen paired with a matte, color-matched frame and cable. It offers convenient, fast wireless charging for up to 10W charging through a large 3-coil charging area. 

Spigen Wireless Charging Pad

Universal Compatibility

The Spigen Universal Qi Wireless Charger offers 15W fast wireless charging and outputs optimized power for devices. It supports 10W charging for Galaxy devices, 7.5W for iPhones, and 15W for Pixel devices. It features a double non-slip pad for stability, overheats protection technology, and case-friendly charging up to 5mm thick.

Spigen ArcField (MagFit) Wireless Charger

Designed for Apple iPhone

The Spigen ArcField (MagFit) is a magnetic wireless charger for the latest iPhone 14, 13, and 12 series. A seamlessly aligned magnet ensures stable charging in any orientation. It is made of premium aluminum alloy and delivers fast wireless charging speeds. It can also provide 5W wireless charging for AirPods. It features intelligent safety to protect your devices from any harm like overheating and short-circuiting.

Spigen 15W Qi Wireless Charger Stand

Designed for Samsung

The Spigen Qi True 15W Super Fast Wireless Charger Stand is designed for Samsung Galaxy devices and offers true 15W performance with Samsung's official certified charging module. It supports 15W super-fast wireless charging for Galaxy devices like Galaxy Z Fold4, Z Flip 4, S22, and more. It is case-friendly and provides charging for cases up to 5mm thickness.

Google Pixel Stand (2nd gen)

The Google Pixel Stand (2nd Gen) is a fast-charging charger that is compatible with Pixel Phones and Qi-certified devices. It can wirelessly charge the latest Pixel 7 and 6 series with the same power as a wired charger and can charge hundreds of other Qi-certified devices with up to 23W of power. It has a cool and quiet design, with a nearly silent built-in fan that keeps the phone cool while charging.

Anker 313 Wireless Charging Stand

The Anker 313 Wireless Charger (Stand) is a Qi-certified wireless charger that features a high-efficiency chipset that provides 10W charging for Samsung Galaxy and 5W charge for iPhones. It supports charging in landscape orientation. It is case-friendly and can charge directly through protective cases up to 5mm thick, except for magnetic and metal attachments or cards which will prevent charging.

Belkin Wireless Charging Stand 15W

This Belkin Wireless Charging Stand comes with a QuickCharge 3.0 24W Charger power supply and is capable of 15W Fast Charging. It is compatible with the latest iPhones and offers interruption-free wireless charging. It has a convenient phone stand design with integrated LED lights to indicate alignment and charging status. Additionally, it allows charging in both landscape and portrait modes.

MagSafe Charger

The MagSafe Charger from Apple is a simple wireless charging solution if you are looking for fast charging speeds without the hassle of ensuring your device is in place properly. It can charge devices from the iPhone 12, iPhone 13, and iPhone 14 lineup with up to 15W of power.

Belkin 3-in-1 Wireless Charging Stand

The Belkin 3-in-1 Wireless Charger is a fast charging stand that can charge multiple devices simultaneously, including all Qi-compatible smartphones, Apple Watches, and AirPods. It has a convenient phone stand design and integrated LED lights that indicate the charging status of your devices. This product is available in two variants: one is universally compatible, while the other one is designed for the latest Apple products and is MagSafe certified.

Anker Wireless Charging Station

The Anker Wireless Charging Station is a 3-in-1 Qi-Certified Stand that allows for all-in-one charging of a phone, an Apple Watch, and earbuds simultaneously. It is compatible with a wide range of phones, including iPhone, Samsung, and Sony, Apple Watch, and wireless earbuds such as AirPods, Galaxy Buds, and Pixel Buds. It features advanced safety features such as temperature control, foreign object detection, and overvoltage protection to protect your devices.

mophie 4-in-1 Wireless Charging Mat

The mophie 4-in-1 Wireless Charging Mat can charge up to 4 Qi-enabled devices and 1 USB-A device at the same time. It eliminates cable clutter and can charge through phone cases up to 3mm thick. Its sleek, minimalist design adds a touch of style to any home or office and it is designed with safety in mind, minimizing the risk of overheating or damaging your devices.

Honor SuperCharge Wireless Charging Stand

The HONOR SuperCharge Wireless Charger Stand features a dual-coil charging design. It supports horizontal and vertical charging and has a maximum power of 100W. It features a low-noise fan, metal base, and 3D air cooling for efficient heat dissipation, and low-temperature charging. The high-efficiency fan improves heat dissipation, shortens charging time, and switches to low noise mode at night for a quiet charging experience.

OtterBox Premium Wireless Charging Pad

The OtterBox Premium Wireless Charging Pad is a durable and simplified design charging pad that works with Apple, Samsung, Google, and other Qi wireless-enabled devices. It supports up to 10-watt wireless fast charge and starts charging upon contact with your phone, even when it's in a case. It also includes OtterBox limited lifetime warranty.

Nomad Wireless Charging Pad

Designed for iPhone

The Nomad Wireless Charging Pad is designed for iPhone and Apple Watch and provides a premium charging experience. It features a sleek and modern design, with a functional wireless charging hub that includes three high-power charging coils and a built-in Apple Watch charger. It also has an ambient light sensor that dims LEDs at night.
The list above comprises some of the most popular wireless chargers out there, but if you still need help choosing one, here are some of our recommendations.
Known mostly for its cases and covers (and sometimes even chargers), Spigen has a great range of wireless chargers on the market. If you have a mix of Android smartphones and iPhones in your household, then the Spigen Universal Wireless Charging Pad is an excellent option. On the other hand, the company also offers MagSafe wireless chargers for iPhones and dedicated wireless chargers for Samsung devices.
Now, if you want a wireless charger that not only offers convenient charging but also enhances the aesthetic of your space, there are a variety of options available out there that blend functionality and design. One such option is the Courant Catch:3 wireless charger. This charger is not only designed to provide fast and efficient charging, but it also boasts a luxurious aesthetic with its Belgian Linen and premium Italian designer leather finish. Another premium option is the Nomad Wireless Charging Station. This charger offers a sleek and modern design that will complement any home or office setting.
Lastly, if you're looking for an affordable wireless charger for your smartphone, then we recommend you to check out the Anker 313 Wireless Charger Stand. This wireless charger features a high-efficiency chipset that automatically adjusts wireless charging speed based on your device. It is also case-friendly, so you don't need to remove your phone case while charging.
This concludes our collection of the best wireless chargers on the market. Feel free to share any other great recommendations in the comments below.